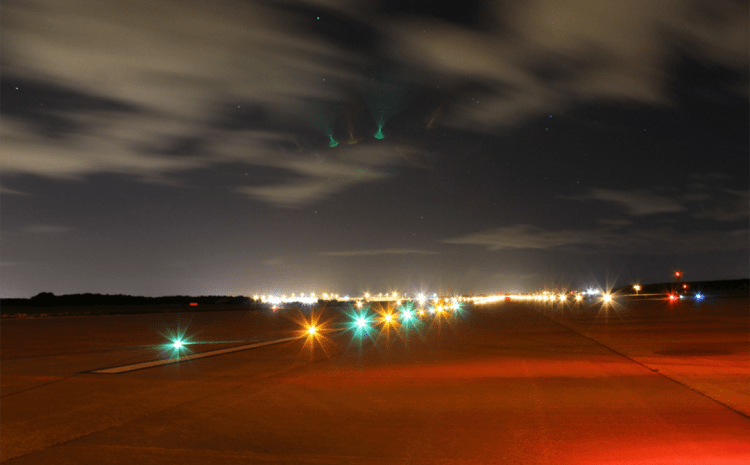 Airfield Lighting Manufacturing in Pakistan Power Engineering Industry
Power Engineering Industry is a well-known player in Pakistan's thriving industrial sector, specializing in the production of state-of-the-art airport lighting solutions. Airfield lighting needs are becoming more and more critical for safe operations as the aviation industry grows. The Power Engineering Industry has become a major player in this field, providing cutting-edge solutions that adhere to the strictest safety regulations. This article delves into the importance of airfield lighting manufacturing and highlights Power Engineering Industry's proficiency in offering superior solutions to the aviation sector.
Airfield Lighting: Its Significance
For airplanes to take off and land safely, airfield lighting is essential. These lighting systems improve visibility in a variety of weather conditions and direct pilots during crucial flying stages. The Power Engineering Industry excels at producing solutions that meet international standards and is aware of how important this equipment is. Reliable airfield lighting is crucial, and aviation stakeholders throughout the world have made it a top priority.
The Commitment of the Power Engineering Industry

Guarantee of Quality
A commitment to quality is at the core of Power Engineering Industry's mission. Throughout the manufacturing process, the company implements stringent quality assurance techniques to ensure the dependability and durability of its airfield lighting systems.
Innovation
In the ever-changing aviation sector, innovation is the key to staying ahead. The Power Engineering Industry makes investments in R&D to create innovative technologies that significantly improve airfield illumination.
Runway Edge Lighting Products Offered by Airfield Lighting

Pilots are given clear guidance during takeoff and landing by the robust and energy-efficient runway edge lights made by Power Engineering Industry.
Roadway Lighting
The corporation makes sure that its taxiway lights are well-visible so that aeroplanes on the ground can navigate safely.
Techniques for Lighting Systems
Approach illumination systems from Power Engineering Industry improve pilot accuracy during the crucial landing period and guarantee a safe descent.
Advantages of Choosing Power Engineering Industry Customization Options
Clients benefit from a range of customization options, allowing them to tailor airfield lighting solutions to their specific requirements.
Cost-Effective Solutions
Power Engineering Industry is committed to providing cost-effective solutions without compromising on quality, making their products accessible to a wide range of clients.
The Future of Airfield Lighting
As aviation technology advances, the demands on airfield lighting systems continue to evolve. Power Engineering Industry, with its forward-thinking approach, is poised to meet these future challenges. By incorporating smart technologies and sustainable practices, the company aims to contribute to the aviation industry's growth while maintaining its commitment to safety and reliability.
Summery
In the dynamic landscape of airfield lighting manufacturing in Pakistan, Power Engineering Industry stands as a beacon of excellence. Their unwavering commitment to quality, innovation, and client satisfaction positions them as a key player in shaping the future of aviation safety.